Books sponsored by a grant from A CB cares program that supports our LGBTQIA+ community. Unfortunately, a few of these books are inappropriate, containing sexually explicit content.
---
CB CARES SPONSORS
---
SEXUALLY EXPLICIT BOOKS DONATED BY CB CARES
---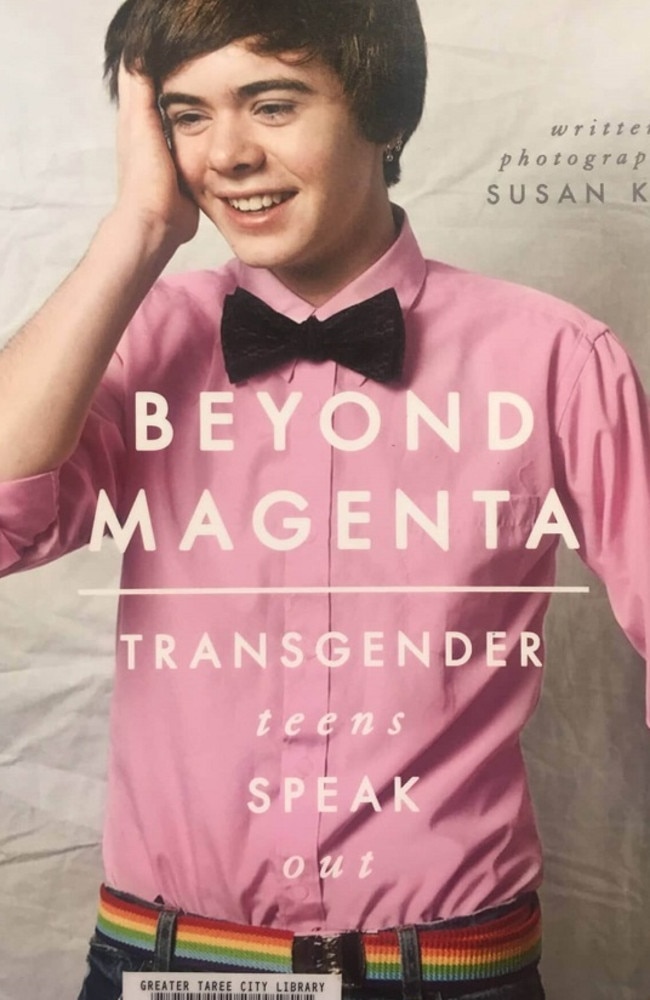 BEYOND MAGENTA, by Susan Kuklin
This book is available at Central Bucks WEST HS, SOUTH HS, Lenape MS, and Unami MS libraries. It is also available via the SORA online app for Central Bucks Middle Schools and High Schools. It is also available in Holicong Middle School through the CB Cares grant program in a 7th grade class room.
Strong sexually explicit content including pedophilia, which is still a crime in the USA.
The 2014 book, Beyond Magenta: Transgender Teens Speak Out, features first-person interviews with six transgender or gender-neutral young adults conducted by US author Susan Kuklin.
The book quotes one interviewee saying they were "sexually mature" from the age of six and would "kiss other guys in my neighborhood, make out with them" and perform a sex act, and that they "used to love" it.
"We were really young, but that's what we did," they said.
Another passage reads, "Guys used to hit on me — perverts — paedophiles. I'd see guys giving me a look, and it kinda creeped me out. They would touch themselves, saying, 'Come here, sweetie.'"
Also available in a Holicong 7th grade (to 12 and 13 year olds) social studies class through the CB Cares Rainbow Reading Room grant program. This material has been in this classroom since 2016.
This teacher also offered extra credit to students for attending the New Hope Gay Pride Parade.
QUESTION: Who specifically approved this program and was responsible for vetting this book? Were all the books in this program vetted? Pedophilia is a crime in the USA and bringing this material to a classroom should be a reason for termination.
LILY AND DUNKIN, by Donna Gephart
This book is available at CB Unami MS, Tamanend MS, and Lenape MS and via the SORA online app.
This book has been banned from public schools across America for strong sexual content, issues of bullying, rebellion against the police, and not taking bipolar medications.